Trusted by Great Companies!
Code Challenges
Let Developers Prove How Good They Are.
Challenge developers to prove their coding skills with online coding challenges. You will have access to each submission and see who really have the skills you need.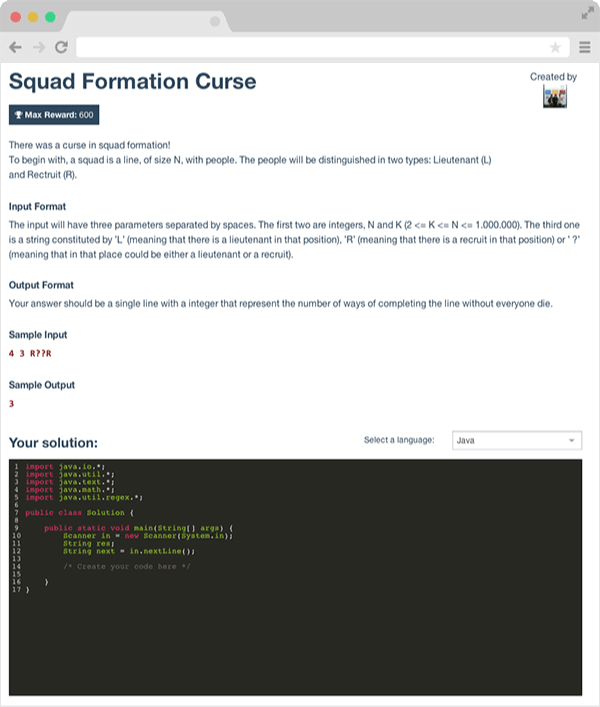 Developers With Proven Coding Skills.
In One Place Only.
Access peer­-reviewed profiles with detailed information based on their skills level, professional experience, education, location, projects and even view activity on Stack Overflow and Github.
Get detailed reporting on how a
candidate did.
As soon as a candidate finishes his challenge, you will get a detailed report on how he did.
Know how developers rank against
all others.
In the dashboard you can see how developers rank against other developers that did the same code callenge. This can be with the ones that did the Challenge via your company but also against everyone that did the same challenge.